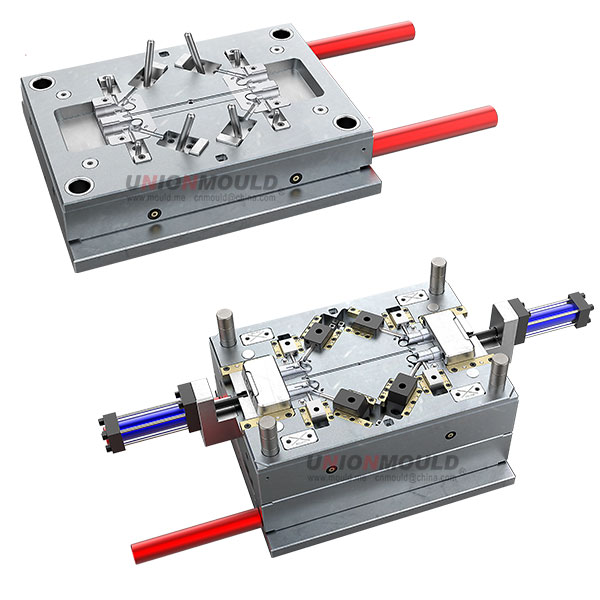 We professional maker for Appliances mold in China. Our services include prototyping, tooling, sampling, pilot run, mass production and assembly.
For plastic Appliances mold making, we often give you this suggestion:
Core and cavity steel: Up to customer's budget and productivity required, we suggest the following steel grade: Pre- harden steel : P20 (1.2311), P20+Ni…etc Harfen Steel : H13 (1.2344) / NAK80…etc. Stainless steel : ASSAB Stavax…etc
Steel of Mold Base:Up to customer's budget and requirement , we suggest different mold base steel to clients. Normal used material S50C, or P20 Hardness of Cavity & Core:Pre-Hardenss Steel : HRC 30~32+-1* Heat Treatment Steel : HRC 50~52+-1*
Core pulling or Ejection system: Depends on the Products. Commonly used :Motor , oil cylinder, stripping plate, angel pin, ejector pin…etc
Mold Accessories: Compatible to DME/ HASCO Standard.
Cooling System:In Core : Baffle or By pass cooling ;In Cavity Plate: Chain drilling type cooling
Surface Finish: Up to the product's requirement, Normal used : Texture, EDM machining , Polishing
Mold Life: Up to mold steel grade, under ideal operation condition, 1. Pre-harden steel, min. 20~300000 shots 2. Harden / heat treatment steel : 60~800000 shots. 3. Stainless steel : 1 million shots.
Runner: 1. Cold runner 2. Hot runner 3.cold runner +hot runner
Delivery time: 80~90 days , presenting T1 samples
Packing: Standard Wooden Case
Production: We can also provide Pilot Run production and molding production